A bill that could increase the amount of royalty money Louisiana gets from offshore oil and gas drilling advanced in the U.S. Senate on Tuesday . The bill, called the Conservation of America's Shoreline Terrain and Aquatic Life Act, or COASTAL Act , is sponsored by Sen. Bill Cassidy (R-La). It would reduce how much oil and gas money goes to the federal government, and increase the amount that goes to states along the Gulf of Mexico -- Texas, Louisiana, Mississippi, and Alabama.
Read More
New Orleans is famous for restaurants. But if you really want to understand New Orleans food culture, there's no better place than around the home table. This is where the bigger picture of the New Orleans food obsession unfurls.
Read More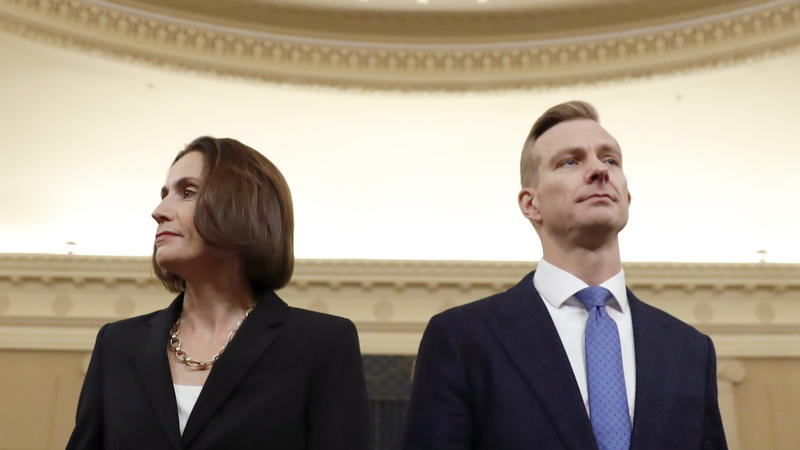 Updated at 4:40 p.m. ET Fiona Hill, who served as the top Russia expert on the National Security Council before resigning last summer, criticized Republicans on the House Intelligence Committee for advancing theories that Ukraine, and not Russia, interfered with the 2016 presidential election. Testifying on the third and final day of impeachment hearings before the panel this week, Hill said, "I would ask that you please not promote politically driven falsehoods that so clearly advance...
Read More
This week on Le Show Harry brings us News Outside the Bubble, News of the Atom, Your Brain on the War on Drugs, News of the Godly, Harry Reads the Trades, News of the Olympic Movement, The Appresidentice, The Apologies of the Week, plus music from Snarky Puppy, B.B. King, Dean Martin, and Derek Smalls.
Read More
This week on The Reading Life: Photographer John McCusker and writer Shane Lief talk about their new book, "Jockomo: The Native Roots of Mardi Gras Indians." We'll celebrate Words and Music: A Literary Feast in New Orleans with excerpts from my interview with Zachary Lazar (whose "Vengeance" is the One Book One New Orleans selection) and Deborah Luster, which was conducted August 28 as part of the Historic New Orleans Collection's Art of the City Book Club. The New Orleans Jazz Orchestra will premiere a work inspired by "Vengeance," Saturday, November 23.
Read More
Reports on Louisiana politics, government and the people shaping state policy.
FOOD & DINING
We have a new airport in New Orleans, and you have questions. How do we get there, how long does security take, where's my Uber? Right now, I think the answers vary.

But when it comes to the food at the New Orleans airport now, I can tell you this: it's a game changer.
Read More