Roughly 150 students from New Orleans gathered in front of City Hall Friday to participate in a nationwide demonstration to raise awareness for climate change. "We should be in the classroom learning and preparing for our semester exams right now, but we skipped school to teach our representatives about the importance and urgency of our climate crisis," says Layla Harmon, a 16-year-old junior at Benjamin Franklin High School. The event was organized by a local chapter of the Sunrise Movement...
Read More
As is the case with most holidays, New Orleans has numerous Christmas traditions that set our city apart from others. The Feast of the Seven Fishes is one of them. Josephine Estelle, the restaurant at the Ace Hotel, will be hosting this traditional Italian American dinner next Tuesday, December 10th. NolaVie's Brian Friedman invited Chef Chris Borges into the studio to learn more about the Feast.
Read More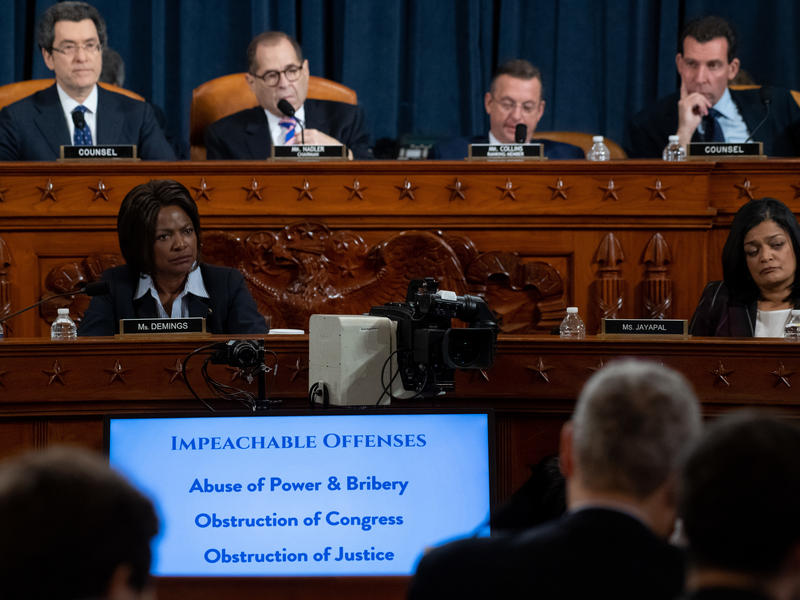 House Speaker Nancy Pelosi has said she and Democrats are moving forward with impeachment against President Trump. "The president leaves us no choice but to act because he is trying to corrupt, once again, the election for his own benefit," she said Thursday. We are expected to find out what exactly the articles of impeachment will be against the president next week with a vote potentially before Christmas. But what exactly will the articles of impeachment be? Democrats have given some clues...
Read More
This week on Le Show, Harry Shearer interviews transportation consultant Hubert Horan about the business model of Uber, plus The Apologies of the Week and more.
Read More
This week on The Reading Life: Hillary Rodham Clinton and Chelsea Clinton talk about their new book, "The Book of Gutsy Women: Favorite Stories of Courage and Resilience." Their appearance was presented by Octavia Books and recorded October 26 at St. Charles Avenue Baptist Church in New Orleans.
Read More
Reports on Louisiana politics, government and the people shaping state policy.
FOOD & DINING
Children, they're precious. They're worth everything we do for them. They are the future. But let's face it, sometimes children are aggravating, especially when they're at a restaurant where you just want to unwind and they're just revving up.
Read More