Sean Payton and Rob Ryan discuss roster moves and the future in Friday press conference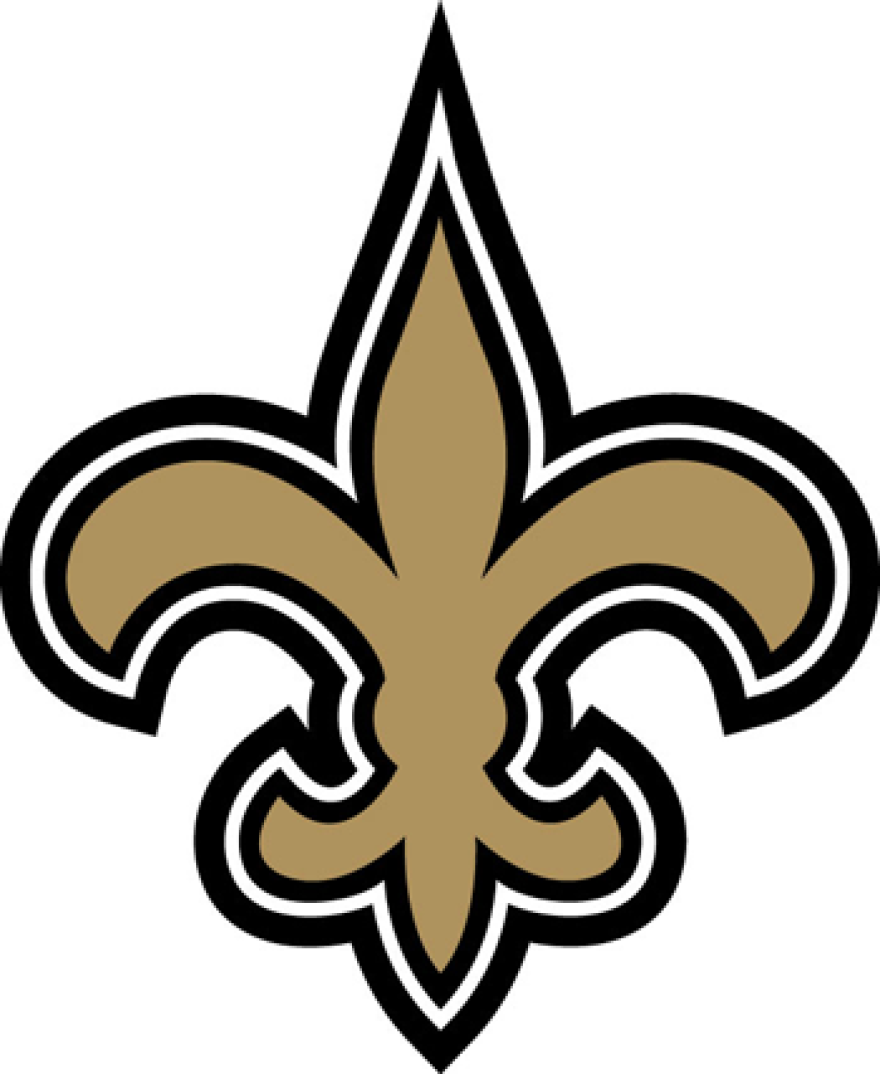 Saints head coach Sean Payton and defensive coordinator Rob Ryan answered questions from the media after practice on Friday, Dec. 26.
The Saints will play the Tampa Bay Buccaneers Sunday, Dec. 28. Kickoff is at noon.
The following transcript of the Saints media availability was created and provided by the New Orleans Saints organization.
New Orleans Saints Head Coach Sean Payton
Post-Practice Media Availability
Friday, December 26, 2014
Opening Statement: "Just an update on a few roster moves here, two players we placed on Injured Reserve here this week, Pierre Thomas and Akiem Hicks. With those two active roster spots we signed wide receiver Brandon Coleman and linebacker Jerry Franklin off of our practice squad. We also added a player to our practice squad, Michael Brewster, he's a center, number 70. That leaves the roster at 53 and that leaves the practice squad at nine instead of 10. Any questions?"
You said you weren't intending to play young players, do you just need depth at those areas?
"This was, knowing Pierre and Akiem were not going to be able to play in this game, it's really a way to secure and put two younger guys on contract and bring them up. I don't anticipate those two players playing."
What position will Michael Brewster play?
"Brewster is a center, he's an offensive lineman. He's in jersey number 70."
What kind of a year has Brandon Coleman had?
"I would say when he came here he was recovering from a leg injury so the early rookie camps, he was probably not quite 100%, but he and Seantavius (Jones) have really been impressive. Training camp, this whole season on the practice squad, and everything they're doing they've been real good. He's got size, he's tough. I like the work ethic of this group. It's a good group of young receivers when you look at him, Seantavius and then (Brandin) Cooks. There are a few of those guys. But I'd say (he has been) consistent, and done a real good job of picking things up."
With Pierre and Akiem, is that a situation where they have to have offseason surgery?
"I don't know that there will be surgery necessary, we will wait and see. I don't know in the case of Pierre that there would be, certainly they'll be in offseason rehab. It allowed us to secure two other players though."
Talk about the season that Marques Colston had this year?
"I would say he is probably a little healthier than he was a year ago, he was dealing with a foot (injury). He is a great leader, quietly goes about doing his job and has played big in some big games for us. I think you get so used to seeing him, it's hard to recognize its year nine or whatever year it is for him, and that's to his credit. He has his weight where it needs to be, he's moving well. I think he's been real consistent. His health has been good, and that's a big part of his training and his regiment."
It was uncharacteristic to see displays of emotion from him this season that you might not usually see from him…
"He's a guy that a lot of times you really don't get to know. I would say he's extremely competitive. It matters to every one of these guys but when you talk about Marques, he's one guy that it matters a ton to. I think he's accomplished a lot in his career, and done a number of things. I think he enjoys playing. He certainly is a leader to that room. When you look at the experience of some of the younger players in there, but back to some of these younger receivers, Marques will get his weight workout in the morning, not after practice, and those guys will be in kind of following him. There is a regiment that he stuck with that has been real good for him."
You mentioned his intangibles, how do you grade out his season away from the stats?
"The thing you look closely at is, is he still doing what we're asking? Can he separate? Is he a big target? How is his body holding up? And all of those things this year have been plusses for him. He's healthier. His weight is right at that point where it's easy for him to get north of it but he's been dead-on, if not below, all year long. I think he's played very well this year, I think he's played very well."
So you are telling me it is a plus if the ball comes his way because he is separating?
"It's where do you want to put him though. There are things that we feel like he does very well, whether it's on the inside of route combinations, he's probably one of the more consistent blockers we have at the receiver position. He's in that position of collision a lot of times, whether it's the inside of the passing game or whether it's short motion or blocking, he's in the mix of all of that."
During all of that, do you feel like he has slowed down at all in his nine years?
"It's hard to measure specifically, but the way he trains and the way he keeps himself in shape, I'm sure there is an attrition to every one of these guys, myself included that started in 2006, but I would say he is one of those guys that does everything necessary to slow down that slope. It's been effective."
New Orleans Saints Defensive Coordinator Rob Ryan
Post-Practice Media Availability
Friday, December 26, 2014
How do you feel about the whole season?
"Obviously it's disappointing. We wanted to play much better than we have on defense. We started off slow and it took a while to get going at all. We battled through. One thing I like is we stuck together. We're all working hard together, but was it good enough? No, it wasn't like it should be and we have to fix it obviously."
Are you concerned at all or optimistic that you'll get that opportunity to come back?
"I've been in this forever. If I get a chance that would be awesome. The numbers are what they are. They don't look good. The game's not played on paper obviously. I didn't win any awards for last year. I don't know if I'll win any for this year. It is what it is. This is a win business. This is a tough people business too. I'll be great with whatever happens."
You still have so many talented players and a coach yourself who helped the unit achieve success in 2013. Is this a situation where it's tweaks needed and not an overhaul?
"I'm going to leave that evaluation up for Sean (Payton) and for Mickey (Loomis) and those guys. I'm just here to do my job the best I can and that's what I've done, so it wasn't good enough. We didn't do well enough as a unit. Obviously we need to make improvement and that's the way it is."
How much did the absence of Jairus Byrd hurt your defense and is that something you can point to in the struggles?
"Obviously he's an excellent player. It's unfortunately we never had a chance to see how good he is. We had him for a few games. There are no excuses here. They'll never be made by me. Whatever it is, it is. I did the best we could. Our players are doing the best we can. It wasn't always pretty, it needs to be better and it has to be better."
Do you think that some of the expectations affected the unit?
"I think it did. I think we forgot how we had success. That's when we played better, when our backs were against the wall and we had a lot to prove. We didn't get soft in a year's time, but certainly we could have played better and started faster. It cost us early and in some games and then we're treading uphill the rest of the year. But we need to play better. We have a big game here. We need to play well in it. That's where we are."
Where does it manifest in itself?
"I don't know. I blame you guys (laughter). It's human nature. We're dealing with human beings. Obviously we drink the Kool-Aid a little bit too much. If they don't think so, I think that's wrong. That's an honest opinion. We need to play better and we know we have some great young talent here. It's unfortunate we didn't play as well as we needed to."
Would you coach it any differently next year?
"I have to start with me. Whatever happens, if I'm back, I have to start with me, whatever I can do better, whatever we have to do better, I have to do it. If I have that opportunity. If I don't, I'm still going to look in the mirror and make sure we do things right. I've been coaching a long time. The best way is for me to be myself. Usually that works. Obviously we haven't finished this low in a year in the second year of something. It's a little different, so I have to make sure it's right."
Is there anything positive you can take from this season?
"Our guys played hard. We played a lot of people and they played. Guys that weren't even on our roster (at a certain point) played quite a bit. I think we have some good young players that are playing hard, playing together. I think when times got tough, our defense responded and got tighter. Maybe we're not the best defense in the league, but I think we're a pretty tight group and I think it will help us down the road"
Do you think you'll know when you'll have a sense if you'll be back next year?
"I don't know. I hate fielding these questions. I don't know, but I'm a tough guy. I can handle it."