State School Leader Touts Incremental Progress As Louisiana Maintains Overall 'B' Rating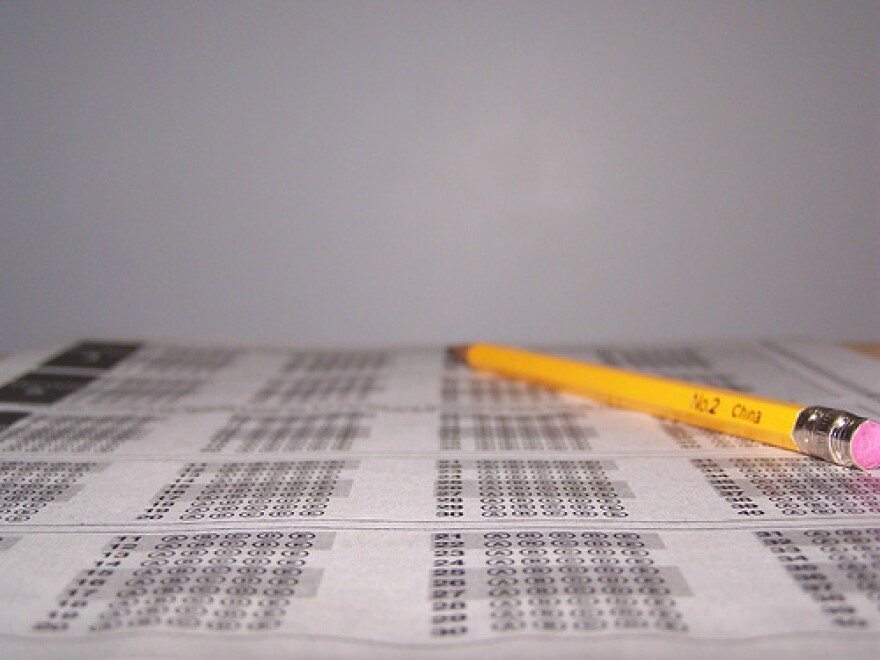 Louisiana public schools maintained their overall 'B' rating, based on the state department of education's system for measuring school quality. The grade comes from a "school performance score" - a state calculation based on standardized test results and graduation rates. The score ticked up slightly from 76.1 in 2018 to 77.1. in 2019.
State School Superintendent John White said Louisiana is making progress over time, and that improvement plans for the state's struggling schools seem to be working.
"There is every reason to be proud of the progress that our schools are making," White said in a call Wednesday with reporters. "Today's announcement is evidence that there are real bright spots for progress being made, where there are plans."
Data from the state show the slight uptick reflects marginal progress on state tests, and an increase in the graduation rate. But a drop in ACT scores held school performance scores down. Louisiana's class of 2019 had the lowest ACT score in years, with an average 18.9 composite score.
On the bright side, the state has 26 more A-rated schools than it did in 2018.
Like in 2018, Louisiana's 2019 scoring system takes into account how much progress students are making year over year. The only changes to the scoring system this year were for "alternative schools," which generally serve students who are overage, behind on credits or incarcerated. Many alternative schools saw their scores and grades rise significantly as a result.
New Orleans-Area Public Schools Maintain Overall 'C' rating
Both Jefferson and Orleans Parish school systems maintained a 'C' rating for 2019, and both saw small improvements in their school performance scores.
"While there is work to be done and continued progress that must be made, these school performance results indicate our school system is growing stronger every year," NOLA Public Schools Superintendent Henderson Lewis said in a written statement. Orleans Parish schools earned an overall score of 67.8, up from a 66.2 in 2018.
Lewis credits the slight uptick to marginally better high school performance on state tests and higher graduation rates. But he also lamented that six schools dropped to an 'F' rating, potentially putting their charters at risk when they come up for renewal.
"Schools that are rated 'F' have already been visited by the administration, and district staff will continue to monitor progress and assess what supports may be needed to help improve performance," reads a statement sent from NOLA Public Schools.
Jefferson Parish's overall score rose to a 71.5, up from 70.6 in 2018.
"We're moving in the right direction and a foundation has been set for continued gains in the years ahead," Jefferson Parish School Superintendent Cade Brumley said in a written statement.
If you're in Orleans Parish and curious how much your school's score rose or fell, check out this chart below:
Entergy Corporation supports WWNO's education reporting.