Saints General Manager Mickey Loomis Talks With Reporters Before The NFL Draft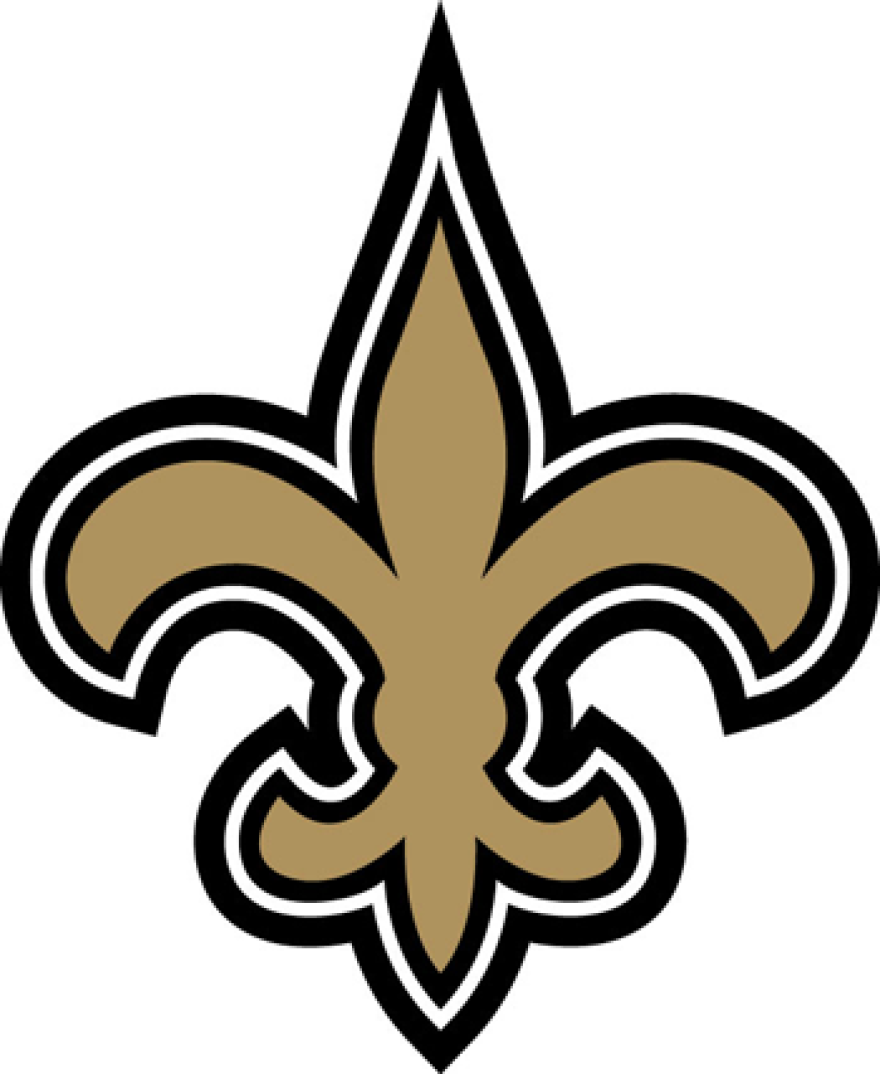 The following is a transcript of the press conference provided by Saints media relations staff.
New Orleans Saints Executive Vice President/General Manager Mickey Loomis discussed the team's preparations for the NFL Draft, which begins this Thursday. Media questions are in bold.
When a player has an incident close to the draft, how do you all view that, as opposed to it happening a month ago where you would have a chance to bring him in and talk to him about it? Is it a thing where you all already have your information on him and it's not that big of a deal, or is it a bigger deal because of the timing?
"I think, without referencing any specific player, that with anything that happens closer to the draft you get a little more alarmed, because you're concerned a little bit more about judgment as much as the incident itself. The problem is that you don't have enough time to dig into it and get all of the information that you would have if it had happened a month ago or two months ago. So anything like that is concerning, but any incident for any of these players is concerning."
For players with incidents, how do you weigh that? Do you go back, look at other players with similar situations, and see how they have turned out?
"I think we all have experience and reference points that we can tap into, but every guy is different. All of the incidents, while they may be similar, there are differences, so you're relying on lots of different sources of information about character. There are people at the school, there are people that they've grown up with, there are coaches that they've had, academic advisors; there are a lot of people that touch these players and we talked to a lot of them. We rely on our scouts to do that, and we do a lot of that ourselves. Fortunately, for each of our teams, we have relationships in the business with coaches and possibly people at the school. There are a lot of sources of information that we tap into and collect, and at the end we just have to make a judgment."
How much can you trust the information that you receive for all of these sources?
"It depends on the source, but we verify as much as we can, and we don't rely on just one thing. We are collecting a lot of information, like every team is, and then eventually we just have to make a judgment."
Is there a goal for how many players you want to come in and play right away from this draft class considering that you loaded up with five picks in the first 78 picks?
"We want to hit on all nine picks eventually. I think it's unrealistic to expect nine players to come in and start right away their first year; it's probably unrealistic to expect four or five as well. What we want to do is to select good players that we have a vision for that can contribute early hopefully, but that's not the whole story. We are going to have to wait two or three years down the road before we can make a judgment on how we did."
With the amount of nickel defense being played now, is scheme versatility just as important as it has ever been?
"I think you're always looking for players that fit what you do, and yet, we are just looking for good players, and I think our coaches are really adept at taking what a player can do well and asking them to do that, and not asking them to do things that maybe they can't do as well. I have a lot of faith in our coaches in being able to take a talented player and utilize his skill set. However, to answer your question, there has definitely been some discussion about that. There are definitely some players that we would classify as 'do not fit,' but I think we are looking for ways to make them fit rather than saying that they don't fit if that makes sense."
A lot of these top prospects have had character issues and red flags; do you lessen your criteria for a certain pick to say that it is worth taking a gamble here, or if he's off your board, he's off your board?
"There will be some guys that are off our board regardless of where they might get taken."
Someone said that if a certain player has character issues, you might try to justify them if you really like that player, is that kind of your thought process? If a guy has a red flag, do you try to figure out how he can still fit, or are you more apt to write him off because you want locker room leaders?
"We don't subscribe to that. I wouldn't say that's our philosophy, but I will say this. You really have to be careful about labeling someone for a particular incident. You have to dig, find out what's behind it, and if they have learned from it. We've all made mistakes in life, but have you learned from it, grown from it, and responded to it? There are a lot of factors and variables here, and someone that may be off another team's board might be on our board, and vice versa. So, again that gets to the judgment of each team."
You talked about being excited about bringing in some new voices to this team, and having a bit of shake up in the front office. How has that been leading up to tomorrow?
"It's been excellent. Jeff Ireland and Terry Fontenot, our Pro Director, Dwaune Jones, and all of our scouting staff have done a fantastic job. They do a tremendous amount of work over the course of the last eight or nine months, and obviously it's culminating tomorrow night and this weekend, but I can't say enough good things about the work that they do and have done. Our coaches, as well, have put a lot of time and effort into evaluations and helping us determine the right decision as we get to each one of these picks, so it's been a great process. We have gained a lot from Jeff's perspective and his experience, and he does have some different things that he does, and we have been able to blend (those) in with the things that we do. I really like where we are at."
What is the process that you all go through over these past few days leading up to the Draft?
"You are constantly gathering information; there's always some of the 'Hey, what about this guy back here?' and 'Let's get a little more information or look at few more tapes.' Obviously if an incident happened in the last couple of days, we have to pay attention to that. We go through these mock drafts ourselves and make estimates of who we might be looking at with each one of these picks. I would call it tweaking over anything else. Obviously we will make some calls and see what teams are interested in doing in terms of moving up and moving back, that sort of thing. We still have a lot to do over the next few hours."
You often talk about getting the best player available and that seems like a bit of a vertical or rigid thing. Is there a horizontal aspect to that too, where fit has to meet best player available?
"When it is time for you to pick, what you are hoping for is to have two or three options of players with like grades available, and then you can decide whether to take the position that we have the most need for with these players here that we view as equal talents. That's generally been the case, but every once in a while there's somebody that just jumps out at a position that you don't have need for, that you feel like you just have to take. We were talking this morning about Deuce McAllister. We had Ricky Williams here when Deuce McAllister was available to us, and he just sat so far ahead of everyone else that we had graded when we took him that we felt like, even though we don't need a running back, we should take him anyways, and that worked out pretty well."
You have traded up a ton in the first round. Has there ever been a major temptation to trade back?
"There have been times when we have thought about that. Yes is the answer to that question; I'm not going to expound on it. We are not opposed to doing either one of those options."
Is there a possibility of you trading picks for players in the upcoming Draft, or possibly trading a 2016 pick?
"I suspect that that is unlikely, but I don't know what opportunities are going to present themselves. There's nothing on the horizon right now that I would say could happen in that direction, but you never know what could happen. As for 2016 picks, that is pretty much all speculation, but if you tell me what the trade is, I will tell you if we are interested."
How much thought or discussion do you put into future drafts and possibly looking to gain more potential picks next year?
"We definitely put some thought into; I wouldn't say a lot, but definitely some. Obviously, gathering up picks is a good thing, and yet, we are interested in helping our team right now, and for what makes us better right now. That's the focus, and yet, we always have an eye on that, as well as next year and the year after that, and some of that is dictated by what salary cap you may have in the future. Some of the variables that dictate that are how many contracts do you have coming due that year, how many free agents do you have, what positions are open, etc. There are a lot of factors and variables in that, but I think most of our focus is on what are we doing right now and how can we help our football team right now."
Do you look back at previous successful drafts?
"We do look back at prior drafts, I do that a lot actually and say 'Hey, why was this pick successful, why was this one not?' At the time you might have said 'Hey, this is a sure bet,' and it didn't happen or 'Boy this is a risk' and it did. We do that a lot. We try to self-analyze. What did we see that was wrong? What did we see that was right? We talked the other day about the 2006 draft and how successful that was for us. At the time, outside of the first pick which was Reggie Bush, I don't know that anyone else really thought that was going to be a great draft for our team. Yet there were a number of picks in that draft, Jahri Evans, Marques Colston, and Zack Strief, those guys have played ten years now. It's hard to believe. We do look at it, and we try to look at it with a critical eye. "
When you have a successful draft like 2006, does it set the bar for years to follow?
"What made it so successful is that we won a Super Bowl with those guys. Let's not kid ourselves there. All those guys had a passion for football, high character, highly intelligent. They were just good people number one, as well as being good athletes and then eventually good football players. I don't like to get too nostalgic about that sort of thing, but we'd love to emulate that, that's for sure."
How important is this draft considering the team went 7-9 in two of last three seasons?
"I think what makes it critical is that we have five picks in the first three rounds. You want to be successful with that, we need to be successful and pick good players. I think it's unrealistic to expect rookie players to come in and turn your team around. I think we always have unrealistic expectations of first year players. It takes these guys time to acclimate to the NFL. We shouldn't judge them on what happens this season, we should judge them in their career over the next two or three years."
How do your moves in the last few months affect what you're going to do in the draft?
"Not much. I think our goal in free agency is to fill holes so we can get to the draft and not have to worry about filling a big hole on our team. I think for the most part we've done that which allows us to take the best player available. Jeff has a phrase where we draft to our strengths sometimes. We can do that."
Would you characterize this team as rebuilding?
"No, I wouldn't say rebuilding is the right word. Obviously 7-9, we don't feel like that was good enough. None of our fans feel like that was good enough. We're looking to improve off of that. We have a lot of good players, we have a lot of good players that were on our team last year. I think there's a resolve to do better."
How do you know it's time to draft an understudy for Drew Brees?
"That's a good question. I think you're always looking for a good quarterback to get in the program. We have one in Ryan Griffin we like. If an opportunity presents itself, we'll take another one here. I don't see the end for Drew Brees on the short term horizon, at least I certainly hope not. It does take time for these quarterbacks to develop and we're conscious of that. We evaluate the quarterbacks. If the opportunity presents itself to take one at the right time, we are not afraid to do that. "
Is there an advantage to having a big rookie class?
"I don't know that there's an advantage. We like having five picks in the first three rounds because that gives us an opportunity to get some guys that we really like. At the end of the day, your team ends up being younger, but that's not always good either."
Do you set trade values beforehand?
"That's a good question. What I will do, and what I've been doing the last few days, is I go over the last ten years, I look at every trade that happens on draft day so I get a pretty good sense of the history of movement in these rounds. We've got three or four point charts, we go through that too. I have a pretty good idea. I'll go through every pick if we move one pick up, two picks up, three picks up, same thing going backwards. I'll have a real good idea of what has happened, a real good idea of what the perceived value is based on the point charts. We've got to make a determination as to this is what we would do, and this is what we would take if we moved back. I'll have a really good feel for that before tomorrow night."
Does that change based on the level of talent left in the draft?
"If there's a player there that you're in love with, absolutely, that can affect your thinking."
Is there a good opportunity to draft defensive players in this draft?
"Our assessment is that there are some good defensive players in this draft, yes."
Will you follow past success of drafting offensive linemen in middle rounds?
"That's a good point. That's a credit to our scouts and our coaches who have been really adept at developing those players. I don't know that we think of not taking an offensive lineman early because we will get one later. It's just who we have graded high at the time, we're picking. It's nice to have that in our back pocket, that we've done a good job in that area, just as we've done a good job with free agent running backs for example. We don't rely on that, we are going to take the guys that we have graded highly when they present themselves regardless of position."
Do you communicate with guys you might sign after the draft?
"After the draft, that's really an art. It's kind of a fun part of the process, getting free agents after the draft. We've had some success, a lot of teams have had success getting those guys and developing them. Obviously we saw one get an interception in the Super Bowl this past year. That's a fun part and there's a process leading up to the draft. But you don't ever want to tell someone they're not getting drafted. That's a little bit touchy."
What is Terry Fontenot's role?
"Terry is a top flight personnel guy for us. He's a pro personnel director and yet we've got him involved in the college evaluations. Jeff has helped get him involved. I think Terry is going to be a general manager in the league someday, hopefully later rather than sooner, but I think I said that about Ryan Pace last year. Maybe I shouldn't say anything. He's a really good and valuable asset for us."
Did the 2014 Draft impact the change in college scouting director?
"No, that wasn't the reason. There were a lot of variables there. The most important variable is that Ryan Pace left. He was really the player personnel director running both departments. That was the reason for the change, that he got hired by the Chicago Bears."
Do players with character red flags go off the board?
"It's hard to say that there's a policy. Every one of these cases is different. You have to look at every one of them individually and make your judgment on what you'll handle and deal with and what you won't. It's hard for me to make a blanket statement that we'll do one thing or the other."
With the rookie scale, is it easier to take chances on guys that maybe in the past you wouldn't have?
"Before the rookie scale when you had the top ten picks there, it was hard to make a mistake because that has ramifications for your team for a long time. In that regard there's less pressure about making that pick. But you still want to take the best player that has the most impact on your team. I don't think that's any different, it's just the ramifications of a guy not panning out aren't as great."
Is it any easier to make deals and trades with teams you have relationships with?
"There's value in that, there's no question. If you have a good relationship with a team, there's not as much set-up. There's not as much give and take, you can get right to the point with someone you know or you have experience with it's a little more difficult when you haven't had experience with someone. It definitely makes things easier, but it's never easy. If I was doing a deal with Ryan Pace in Chicago, he's going to drive a hard bargain. That might be harder than it would be with someone else. But absolutely it makes it easier if you have a relationship with someone you know well."