Where Y'Eat: When Beloved Restaurants Close, a Reminder of What They Bring Us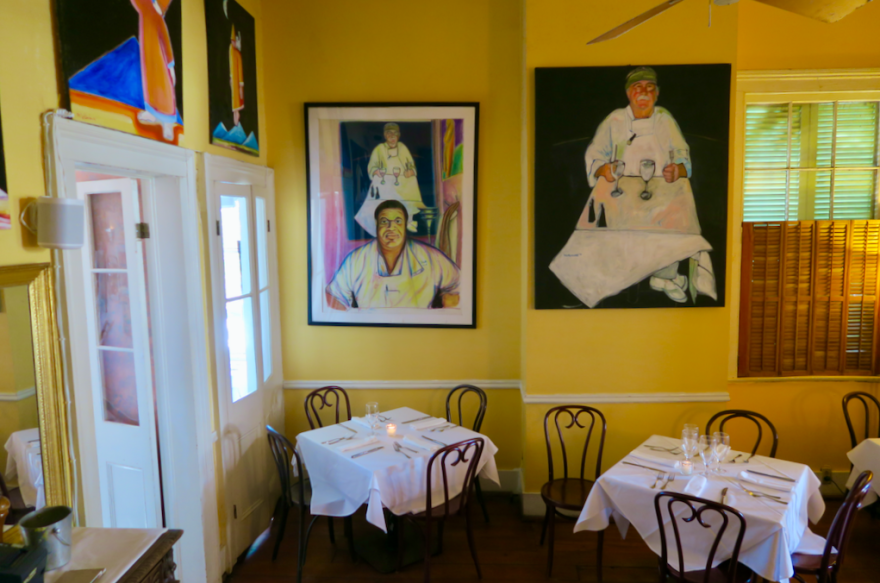 Because of the way New Orleans people watch restaurants so closely, because of how we obsessive over them, it can seem like they have their own life spans. We see them arrive. Often, we're there when they say goodbye.
New Orleans has given us some striking examples through the struggles of the pandemic. They range from longtime fixtures that couldn't find a way to continue any longer to promising new additions that could have done so much more – from the legendary K-Paul's Louisiana Kitchen to the low-key but excellent po-boy shop Avery's on Tulane.
Well, now we have news of another that straddles the line of New Orleans acclaim and everyday New Orleans life – the Upperline Restaurant.
This Uptown restaurant first opened in 1983, when interest in American regional cuisine was growing. It has been closed since March 2020 in the pandemic, and now proprietor JoAnn Clevenger has confirmed she will not reopen it.
Through nearly 40 years, Upperline evolved from a trendsetting new bistro to a local institution. It was known for its own unique lens on Louisiana cuisine – a lot Creole, a little Southern, a touch of Cajun, with a sprinkling of other things. Duck etouffee, grillades and grits, and fried green tomatoes with shrimp remoulade help tell the tale.
The restaurant was known for its art collection, a mosaic of different styles and artists sharing a New Orleans association, and enough of them to make the dining rooms feel like a neighborhood museum. Dining here was an enveloping experience of cuisine, art, hospitality.
Restaurants are businesses. They open, they close. They thrive, they decline.
But the ones we care about? Those are the ones we still talk about when they're gone, like legendary friends we somehow managed to outlive. Maybe we remember certain chapters of their run, and maybe that lines up with chapters of our own life. I don't know if that counts as a lifespan. But for a business, for a restaurant, heck, for anyone, it's a sign that it mattered.