New Orleans Saints Overcome First Half Woes In 31-7 Win Over Arizona Cardinals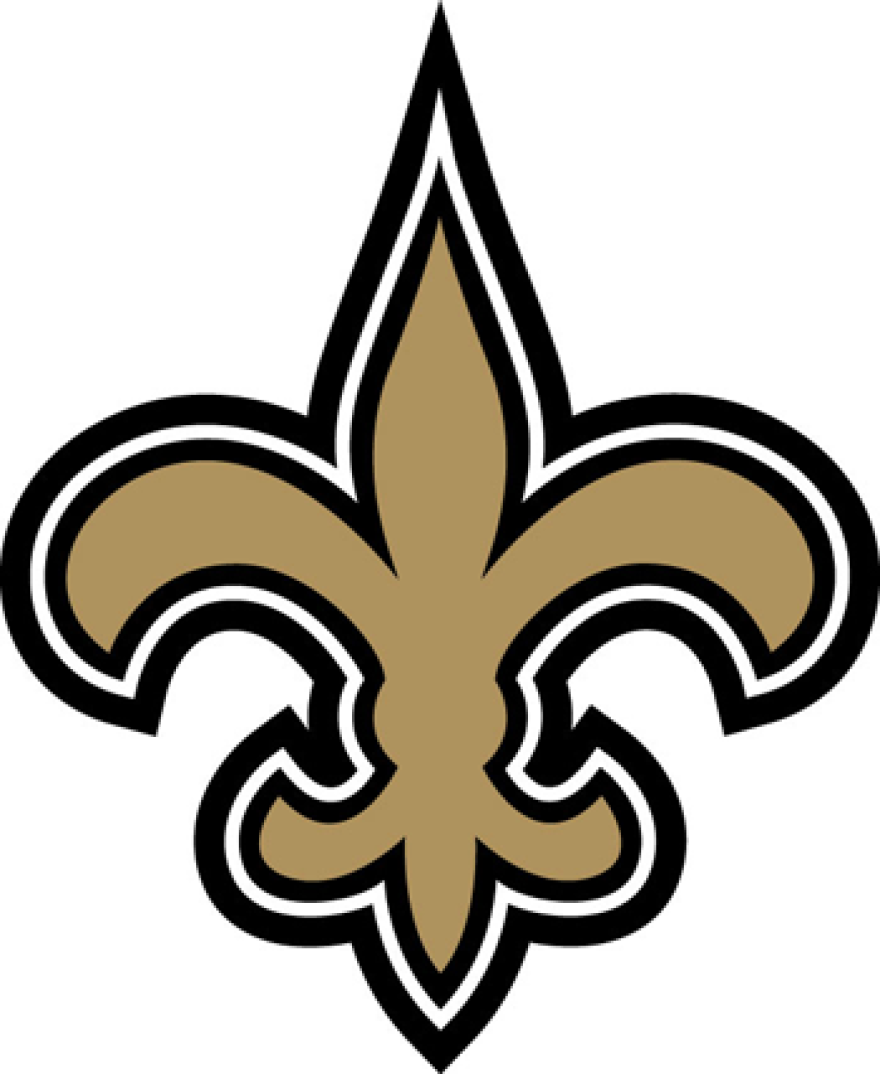 The New Orleans Saints are still undefeated, after their 31-7 victory over the Arizona Cardinals Sunday at home in the Superdome.
The Arizona Cardinals spent five minutes and forty-seven seconds marching down the field on the first possession of the game.
It was the only time they would score.
In a dramatic turnaround from last season, it was the Saints young defense who stood up to make the big plays, keeping Arizona off the field and giving quarterback Drew Brees and company the space to work.
They needed all the space they could get: the Saints offensive line struggled to protect Brees, who was sacked twice in the first half for a loss of 15 yards, and who was hit or hurried on nearly every play.
New Orleans didn't get any help from their first half run game — Brees was the rushing leader, with -1 yard. And the third quarter started off ugly, when a 29-yard deep pass to Lance Moore was picked off in the end zone by the Honey Badger, former LSU defensive standout Tyrann Mathieu.
But the Saints cracked it open in the fourth quarter, ending the game with a season-high 104 yards rushing, including a touchdown on the ground from Brees himself. Jimmy Graham lead the Saints with nine catches for 134 yards and two touchdowns, and Darren Sproles racked up 109 yards of his own.
"Offensively, we're still a team that can run to the 50-yard line and kill ourselves," Arizona head coach Bruce Arians said in his postgame press conference. "It seemed like we did it all day — we'd get first downs and first downs and then boom... We'd get to the 50-yard line and then not convert a third down when the play was there to be made."
The Saints will host the 3-0 Miami Dolphins next Monday night at the Superdome. The game starts at 7:40 p.m.
Oh, and this happened:
Game Notes:
This is the seventh time the Saints have opened a season 3-0.
Quarterback Drew Brees was 29/46 passing for 342 yards and three touchdowns. He also rushed for 21 yards and another touchdown. This was his eighth consecutive game where he's thrown for 300 yards.
This was the 101st time Brees has thrown a multiple-touchdown game, tying him with Fran Tarkenton for fifth all time. He also extended his record for games with at least 20 passes to 55.
Rookie Safety Kenny Vaccaro snatched his first NFL interception in the fourth quarter, plus racked up seven tackles (six solo).
Jahri Evans sat out tonight's game due to an injury, snapping his 114-game streak of consecutive starts. Guard Tim Lelito made his first NFL start in Evans' place, and the Cardinals front line took advantage of his inexperience.
Safety Malcom Jenkins started the 50th game of his career tonight. He posted three tackles (two solo).