NOPD Reports 'Significant Arrests' Related To Violent Crime Spike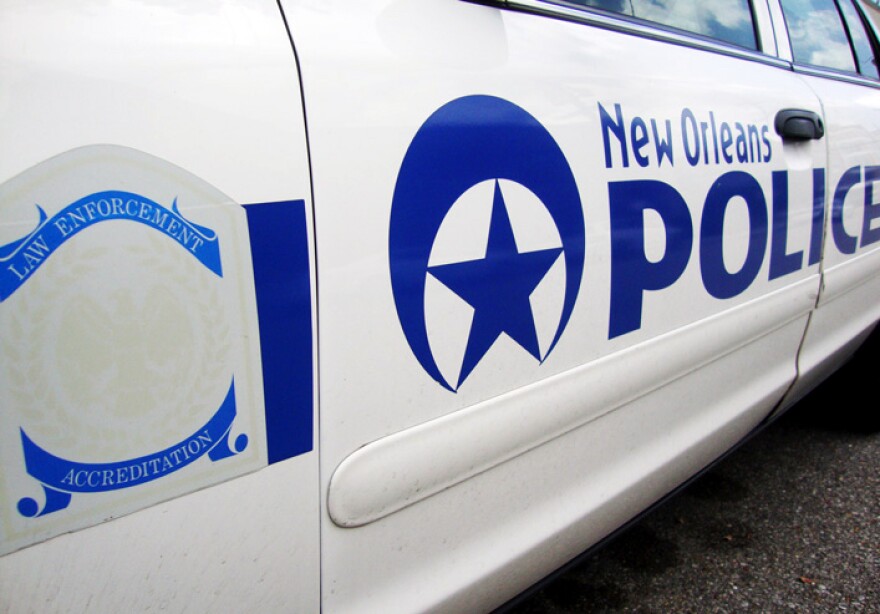 The head of New Orleans' police department said Friday that "significant arrests," related to the city's violent crime spike, have been made in all eight police districts.
"There is no one reason or motive that we can identify as to why this is happening," NOPD Superintendent Shaun Ferguson said. "We have seen an uptick in homicide, aggravated assaults, but regardless, we remain committed to addressing this crime."
Ferguson said officers have made 168 arrests related to stolen firearms and 100 arrests related to shootings — a 3 percent increase from last year.
Nationwide, crime has declined overall during the pandemic, but shootings and killings have increased. New Orleans' Hollygrove neighborhood has seen a surge in deadly gun violence in recent weeks.
At least 1,680 guns have been seized by officers this year, including a recent seizure in the Gert Town neighborhood. Three people were arrested in the case including a juvenile, Ferguson said.
"While we consider these arrests significant, we continue to face challenges keeping violent offenders off the streets," Ferguson said.
He used the example of a man arrested in September for aggravated battery after a 14-hour armed standoff with police and was released three days later on bail. Ferguson said police arrested the same man a month later on charges related to a 2018 homicide.
"We find ourselves arresting some of the same individuals. That can be very disheartening," Ferguson said. "It can be demoralizing to our officers, but we continue to press forward because this is what we signed up to do."
Ferguson said the spike in violent crime is likely due to a combination of factors. What type of role the pandemic is playing is a question officials across the country are trying to answer.
Ferguson highlighted some of the department's recent successes including its new Violent Crime Abatement Investigation Team, which investigates shootings, homicides, and armed robberies in partnership with the Federal Bureau of Investigation and Louisiana State Police.
Earlier this month, the Metropolitan Crime Commission published a report analyzing crime statistics. It found homicides and aggravated batteries up by 87 percent and 37 percent.
Ferguson said Friday that arrests are up for homicides, carjackings and armed robberies. His statements contradict the watchdog report, which shared data showing arrests for those offenses had dropped by 16 percent and 35 percent compared to the previous year.
The group's president, Rafael Goyenche, has warned that police furloughs imposed by Mayor LaToya Cantrell's administration could make the situation worse.