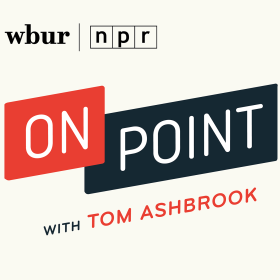 Weekdays at 9 a.m.
Hear provocative voices and passionate discussion as Tom confronts the stories that are at the center of what is important in the world today. Leaving no perspective unchallenged, On Point digs past the surface and into the core of a subject, exposing each of its real world implications.
In Mexico, more than a dozen journalists have been murdered a year, every year, for two decades. In 2012, Regina Martinez was one of them. One reporter wanted to know why.

Only one city in the U.S. has supervised drug injection sites to combat overdose deaths. We discuss a life-saving solution that's seemingly too controversial.

Millions of climate refugees are expected to move north from the South and West in years to come. The mayor of Buffalo, New York says they'll be welcome.

Every day, U.S. border patrol drops off hundreds of Venezuelan refugees in downtown El Paso. From then on, they're the city's responsibility. But why?

Law journalist Dahlia Lithwick profiles female lawyers and judges who challenged the Trump administration in her new book, 'Lady Justice.'

Many Silicon Valley companies want their software engineers to live for their jobs. And they offer them everything from meals to dry cleaning to spiritual coaches. But is the office really the place to find a life's worth of fulfillment?

Jane Goodall formed incredible bonds with chimpanzees in the wild. But were those bonds similar to what we humans experience as trust?

Jackson, Mississippi hasn't had safe drinking water for weeks. The city's mayor says the problem's decades in the making. That makes Jackson a lesson for the entire country.

Our series of podcast-only episodes called Remarkable Science features conversations with scientists about their work, recorded in front of a virtual audience at WBUR's CitySpace venue in Boston.

President Biden's $37 billion anti-crime plan includes funding to hire 100,000 more police. What's actually in the plan?