Saints Roar Back From Bye Week With 35-17 Win Over Buffalo Bills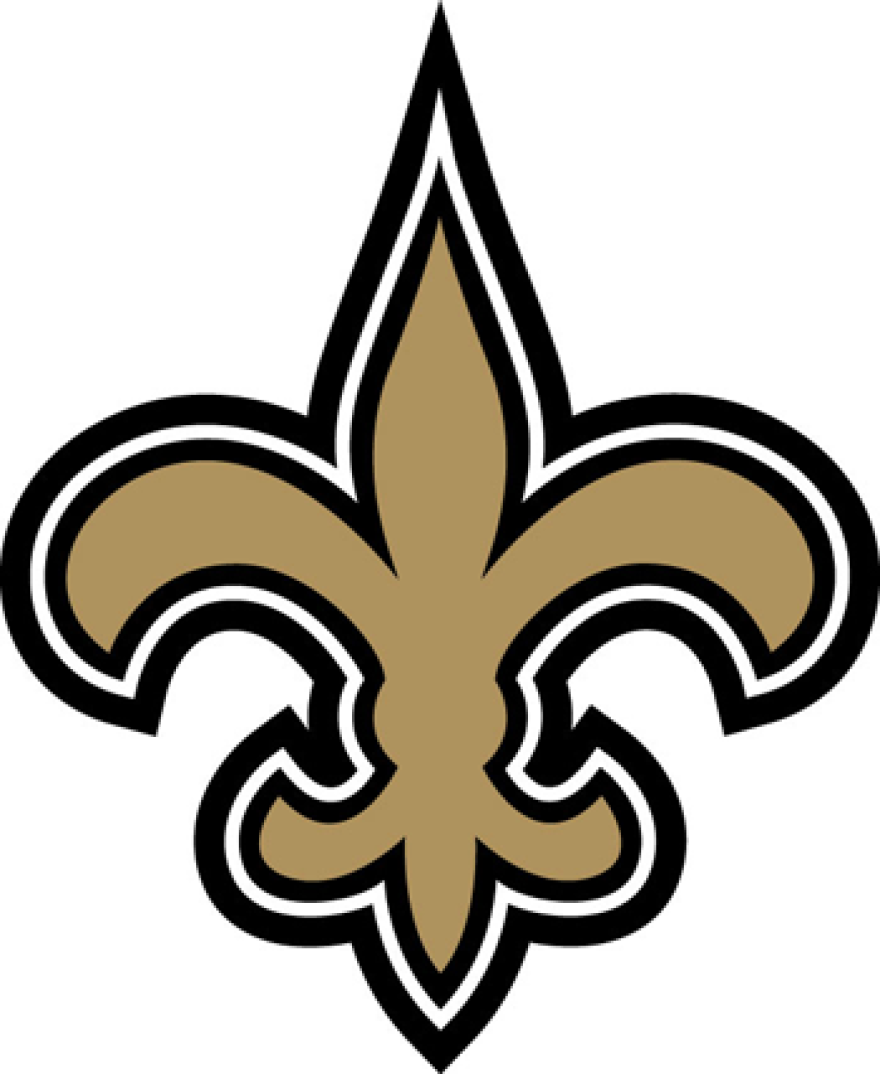 The Buffalo Bills came into the Superdome Sunday with a 3-4 record. It's a team many commentators were saying is better than their record shows.
But they ran right into a rested and rejuvenated Saints team, who came off the bye week ready to get back on track after a heartbreaking loss to New England the week before.
Drew Brees threw five touchdowns, and completed passes to 10 different receivers.
And the Saints defense stepped up again, forcing three turnovers, including a fourth quarter interception by New Orleans native Keenan Lewis that lead to a 42-yard touchdown pass to Kenny Stills. This Saints defense has given up just 120 points through the first seven games, the fourth-best defense in franchise history.
"I was pleased that we got the win," said Saints Head Coach Sean Payton during his postgame press conference. However, he said the game wasn't the team's best effort.
"I thought we made mistakes in a lot of ways," Payton said. "Those are things that, starting with me, we have to do a better job with, especially the recurring mistakes."
Recurring mistakes like stalled offensive drives and penalties, and some botched player substitutions, including having to burn a timeout when they discovered just ten defenders on the field during a Buffalo drive.
This was Brees's eighth five-touchdown game of his career — and the most five-touchdown games in NFL history, breaking a tie with Peyton Manning for the record. It was also his 22nd game with at least four touchdown passes, ranking him third all-time behind Manning and Brett Favre.
Brees threw 26 completions on 34 attempts for 332 yards. This was his 14th career game with a passer rating over 140 (146.1).
Wide Receivers Kenny Stills and Lance Moore put up solid numbers, including a career-high 129 yards and two touchdowns for Stills. This was Moore's first game back after missing three with a hand injury; he finished with 34 yards and a first-quarter touchdown.
Tight End Jimmy Graham didn't let his foot injury slow him down, either — he ended the game with three receptions for 37 yards, including two touchdowns.
Sunday was the first time the Saints had ever beaten the Bills in the Superdome. They have beaten them in two "home" games before — once in Tulane Stadium in 1973, and once at the Alamodome in 2005.
The Bills didn't do themselves any favors. Head Coach Doug Marrone — a former Saints offensive coordinator and offensive line coach under Payton — lost two challenges, and two timeouts, in the second half.
"I've got to change the process of how we do [challenges]," Marrone said. "I've got to do a better job of changing whatever I have to do to make sure that, when we challenge, that I can't afford to lose those timeouts. That is my fault. Period. I am the head coach."
New Orleans is now 6-1, still two wins up on the streaking Carolina Panthers in the NFC South. The Saints will face the New York Jets next, this coming Sunday in New Jersey. The game starts at noon.