Incumbent Governor John Bel Edwards, a Democrat, and Republican Congressman Ralph Abraham solidified themselves as the frontrunners of their respective parties Thursday night in the first gubernatorial debate of 2019. Eddie Rispone, a Baton Rouge businessman and self-described political outsider, dismissed Edwards and Abraham as "career politicians," but struggled to provide detailed policy proposals of his own. In a poll released by debate hosts Nexstar Media Group earlier this week, Edwards...
Read More
This week on The Reading Life: Susan talks with part-time New Orleanian Nevada Barr, whose new stand-alone thriller is "What Rose Forgot." We'll also hear from Matt Sakakeeny, co-editor of the provocative essay collection, "Remaking New Orleans: Beyond Exceptionalism to Authenticity."
Read More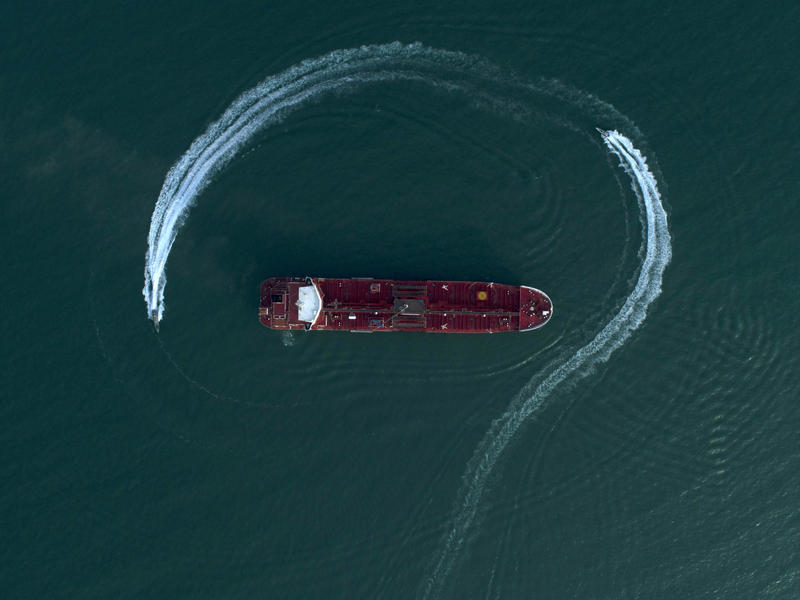 A British oil tanker detained by Iran will soon be released, according to an Iranian maritime official. The tanker, the Stena Impero, was seized along with its crew by Iran's Revolutionary Guards in the Strait of Hormuz on July 19 for alleged marine violations. "After the issuing of the ruling for the end of detention of the English tanker Stena Impero this vessel will soon, and after the passing of 65 days, begin its movement from the port of Bandar Abbas toward international waters,"...
Read More
This week on Le Show , Harry brings us an extensive interview with Gary Marcus, author of Rebooting AI: Building Artificial Intelligence We Can Trust. Marcus is a Professor Emeritus at NYU and joins the program from Vancouver, British Columbia.
Read More
This week on The Reading Life: Susan Larson talks with photographer Richard Sexton, whose new book is "Enigmatic Stream: Industrial Landscapes of the Lower Mississippi River," which accompanies an exhibit that opens this week at the Historic New Orleans Collection. We'll also hear from Poppy Tooker, host of "Louisiana Eats," who's celebrating her new book, "Drag Queen Brunch."
Read More
Reports on Louisiana politics, government and the people shaping state policy.
FOOD & DINING
On this week's show, we speak with three James Beard Award-winners to explore the history and culture of African American cooking and learn how African flavors are inspiring new dishes today.
Read More